New Promotions
Learn about the delicious offers on now at your local Denny's Restaurant!
Senior citizens offer
2 FOR 1 Tuesday at Christchurch
Bring your Gold card or Valid I.D. to enjoy this AWESOME DEAL!
Terms & Conditions Apply
This offer, is any combination of two meals for the price of one, the second meal should be the same or lesser value of the first ordered meal. A meal is any meals selected from the current menu & not from any promotion menu. Drinks & Dessert are not include.
Offer only available to NZ Gold Card holders or Senior Citizens aged 65+ with a valid form of I.D.
Offer cannot be combined with any other discount or promotion.
Offer only available at Denny's Christchurch.
Offer is not available on Public Holidays.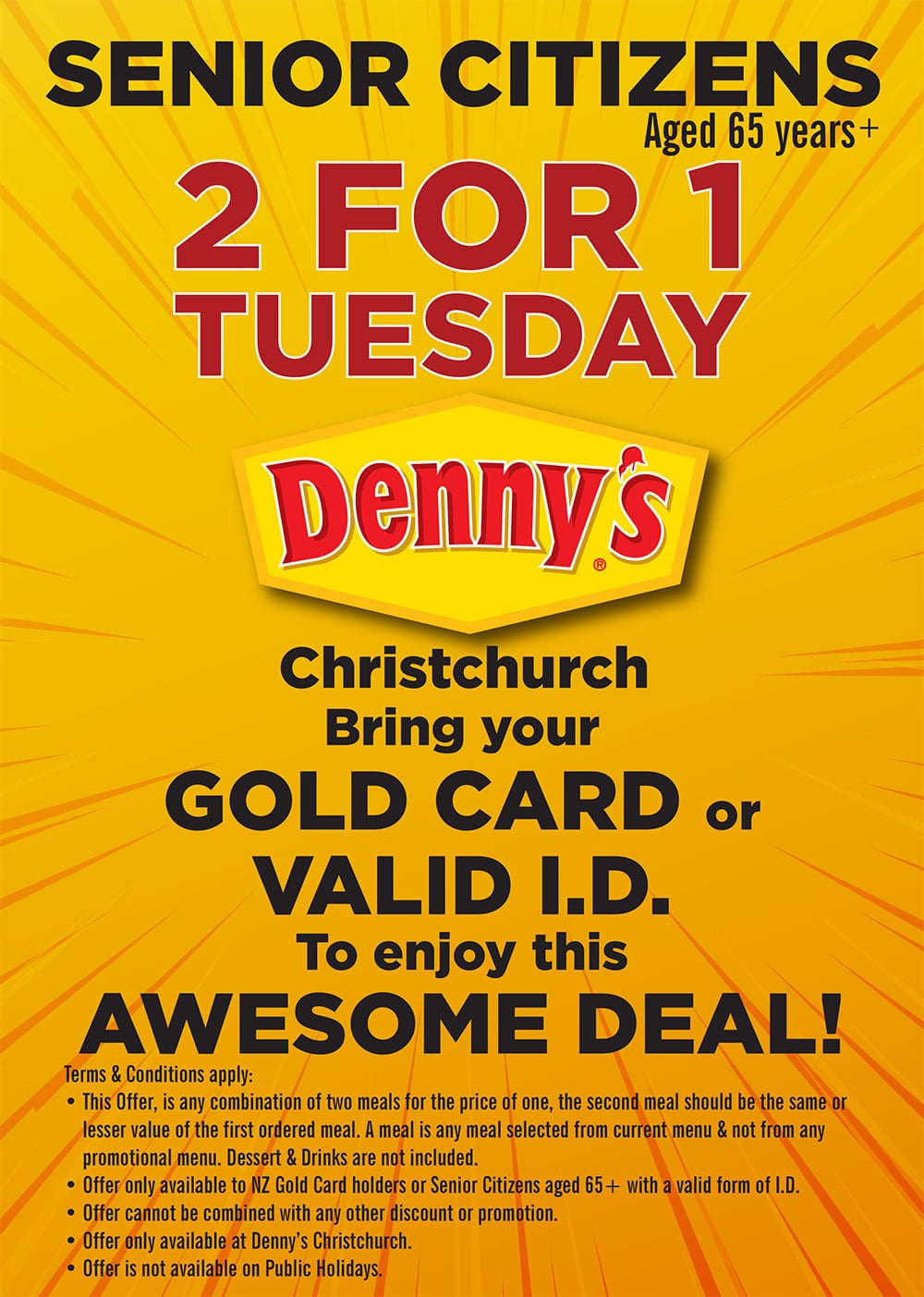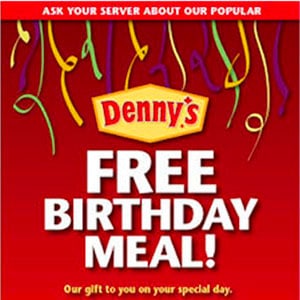 Celebrate your Birthday
Dine free on your birthday, must be with at least one paying customer and dining on your birthday. The free Birthday meal must be equal to or less than the paying customer's meal and is for one menu item only.
*A photo ID required.
Meet the Slams
Check out their latest adventures of everyone's favourite Breakfast Sweethearts here.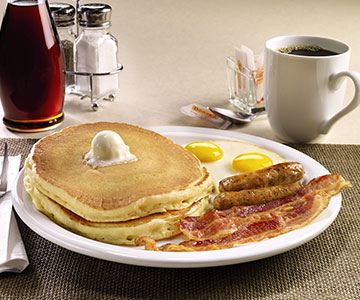 Kids Eat Free collateral
Value Meals with Kids Eat for FREE! This offer is available from Monday – Wednesday.
– It is available to any *child, this child must be accompanied by an Adult purchasing from the Value meal selection, this child may choose a meal at no charge from our Junior Meal List. This offer excludes our Kids combo, beverage, dessert and any other meal than those listed on this Value Meals and Kids Eat Free menu offer. 
*Denny's considers a child to be 10 years of age and under. This Kids Eat Free offer is not to be combined with any other offer, promotion or specials, this offer is not available on public holidays. This is a limited time offer. Denny's reserves the right to withdraw from this offer at any time.