New Promotions
Learn about the delicious offers on now at your local Denny's Restaurant!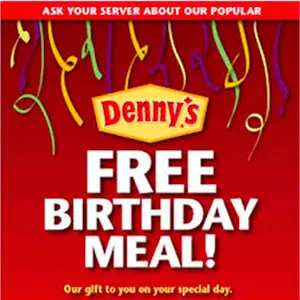 Celebrate your Birthday
Dine free on your birthday, must be with at least one paying customer and dining on your birthday. The free Birthday meal must be equal to or less than the paying customer's meal and is for one menu item only.
*A photo ID required.
Meet the Slams
Check out their latest adventures of everyone's favourite Breakfast Sweethearts here.